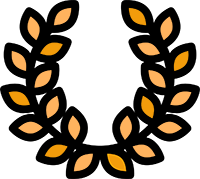 AWARDS: Winner. Cinema For Peace Award/ Best Life Award. Biografilm Festival
OFFICIAL SELECTIONS: IDFA / Tribeca Film Festival/ U.K. Human Rights Film Festival
Alias Ruby Blade: a story of love and revolution
Revolution meets romance in the real-life cloak-and-dagger story Alias Ruby Blade, a documentary film chronicling the tumultuous birth of a new nation in East Timor through a never-before-seen perspective.
Kirsty Sword, a young Australian activist, aspired to be a documentary filmmaker in East Timor, but instead became an underground operative for the Timorese resistance against Indonesia in Jakarta.
Her code name: Ruby Blade. Her task: to become a conduit of information and instruction for the resistance movement's enigmatic leader, Kay Rala "Xanana" Gusmão, while he was serving life in prison for his revolutionary activities.
Alias Ruby Blade captures their incredible love story, from this beginning to the ultimate triumph of freedom in East Timor, demonstrating the astonishing power of ordinary individuals to change the course of history.