The Ainu are the indigenous people of Japan. The director, Naomi Mizoguchi, spent a decade creating this film about the Ainu and how they are trying to reclaim their identity today.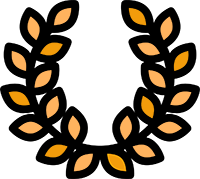 OFFICIAL SELECTIONS: Nippon Connection Japanese Film Festival/ Chicago Japan Film Collective/ Red Movie Awards/ Garifuna International Indigenous Film Festival/ Rome Prisma Independent Film Festival/ Native Spirit Film Festival/ Māoriland Film Festival/ Mother Tongue Film Festival/ Tokyo Documentary Film Festival/
Ainu - Indigenous People of Japan. Revitalization of Ainu Culture
The film depicts the consequences of the Japanese government forcing Ainu people to become Japanese citizens 150 years ago. Their traditional way of life was banned and they were forced to live as "Japanese."

The main subjects in this documentary are four Ainu elders who suffered many hardships because they were Ainu. Now, they live joyfully in the town of Biratori adapting traditions to their current lifestyle. The film explores how their language and culture became endangered and how the Ainu have made efforts to revitalize them.

Ms. Mizoguchi worked alone on this production while living with Ainu elders. She spent many years building trust with residents of the town. As a result, she was able to capture the elders' voices as naturally as possible and to make the camera invisible.