Conceived as a musical docudrama, this unique film brings to life two apparently opposite stories: the impossible jump intended by Canadian Stuntman Ken Carter in a rocket powered car and a rare musical album made by musician Mark Haney inspired by Carter's epic stunt.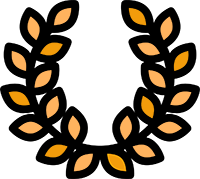 OFFICIAL SELECTIONS: HotDocs/ DOXA/ Something Wild Film Festival/ Cinema Paraceil/ Unerhort Musikfilmfestival/ Doc Cévennes/ Docville/
Aim For The Roses. A film about an album about a stunt
In 1976, Canadian stuntman Ken Carter declared his intention to jump a mile over the St. Lawrence Seaway in a rocket powered car. Evel Knievel called it "the daredevil stunt to end all daredevil stunts".
In 2008, Canadian musician Mark Haney declared his intention to pay tribute to Ken in the form of an album for solo double bass. The Vancouver Province called it "a daring record", the Vancouver Sun called it "the most bizarre release of the year" and the Georgia Straight called it "utterly amazing and completely fucking ridiculous".
This unique film brings to life both the story of the album and the story of the making of the album, emphasizing the similarities of Ken's story and Mark's story by intercutting between them.