Coming out as a product of the sensationalist and shocking "Mondo" film series, this documentary shows with consequent rawness the bloody eve of the transition of several African countries during the post-colonial era.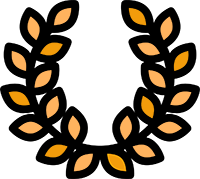 AWARDS: Best Production. David Di Donatello Awards/ NBR Top Foreign Films. National Board of Review
OFFICIAL SELECTIONS: Italian National Syndicate of Film Journalists
"Africa, Blood and Guts" A sensational document on post-colonial Africa
Following the line of the "Mondo" film, a series of movies that resorted to sensationalist resources and explicit images of the third world to shock Western audiences, Africa Blood and Guts, launched in 1966, comes to show the crudest side of post-colonial Africa.
A pseudo-journalistic approach leads us to a dizzying series of images of the time before and after the political transition of several African countries that ceased to be European colonies at that time.
The film reveals the contradictions, fissures and bloody consequences of this historical moment in a region that at that moment began a path towards the construction of its own identity, a challenge that is still in place in present times.