In rural Iran, an old postman loses his job at 92 years of age. Fighting his physical limitations, he is determined to get it back.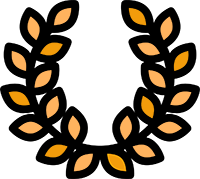 AWARDS: Best of the Fest and Best Documentary Award. Global Youth Film Festival Rangpur
OFFICIAL SELECTIONS: Global Youth Film Festival Rangpur/ Frankfurt Documentary Festival/ Minsk International Short Film Festival/ Golden Three International Film Festival/ Cinema Verite Iran Documentary Film Festival/ Divine Queer Film Festival
Affidavy for Khanali. The quest of an old postman
Times have changed, especially if you are 92 years old and a postman. Khanali can't understand why his office has let him go from the job he's had delivering the mail for the past 35 years.
Determined to get his old job back, he sets out to find answers, but he is not moving very quickly. It may be a different world but he feels fine, he says. Nevertheless, what else would he be doing with his time?