During the pandemic, five distinct locations entrenched in the memories of five LGBT individuals from São Paulo, Brazil, are virtually revisited, using the lens of Google Street View to transcend time and space.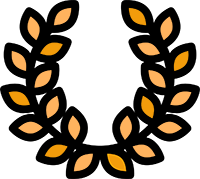 AWARDS: "Curta!" Short Film Award. São Paulo International Short Film Festival/ Jury Award. Afronte - LGBTQIAP+ Film Festival
OFFICIAL SELECTIONS: FestCurtasBH – Belo Horizonte International Short Film Festival/
Mix Brasil Festival of Cultural Diversity/ FestCurtas BH - Belo Horizonte Short Film Festival/ Rio LGBTQIAP+ Film Festival/ Mosca Short Film Festival/ Recifest/ Cabíria Festival/ Parada de Cinema/ Goiânia Mostra Curtas/ Mostra de Tiradentes
Access - Virtual journeys, tangible memories
In the midst of a global pandemic, five LGBT individuals hailing from São Paulo, Brazil, embark on a unique digital journey. Using Google Street View as their guide, they revisit five memorable locations that have left indelible marks on their personal histories. These virtual journeys not only transcend geographical boundaries but also blur the lines between past and present, providing a poignant exploration of identity, memory, and the profound human longing for connection. These personal narratives unfold against the backdrop of the digital landscape, highlighting the transformative power of technology in a world grappling with isolation.