Clinging to their land, Matsumura and his old father remain in the evacuated area around the Fukushima nuclear plant. Five years after the catastrophe, they still think there is a future here.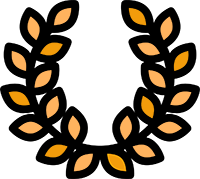 AWARDS: Prix Documentaire Sur Grand Écran. FIFA/ Grand Prix. RISC/ Prix Scam Audiovisuel. Hommage Du Comité Belge
OFFICIAL SELECTIONS: IDFA/ Fid Marseille/ FIFF/ Kyoto International Film Festival/ Bobines Sociales/ One World HR Documentary Film Festival/ Terra Festival/ Itinérances/ Festival International Du Cinéma Méditerranéen/ Tripoli Film Festival/ Ethnocineca/ Millennium Docs Against Gravity Film Festival/ Nippon Connection Film Festival/ Freedom Film Network/ No Nukes Film Festival/ Matsalu Nature Film Festival/ TIEFF/ Festival Des Á Cotés/ International Science Film Festival World of Knowledge/ Filmer Á Tout Prix/ Hugo Festival/ International Human Rights Documentary Film/ Festival International Jean Rouch/ Festival Interférences/ Nominé Aux Magritte Du Cinéma/ Festival Dei Diritti/ TIEFF/ Triennale De Milan/ Festival Tchernobyl
Abandoned Land. Fukushima after the nuclear catastrophe
In the evacuated zone around the nuclear plant of Fukushima, five years after the catastrophe, the village of Tomioka is still abandoned and empty of its five thousand inhabitants.
Matsumura san still lives there pacing a land burning with radiation. Along with his old father, he takes care of animals abandoned in the wake of the nuclear accident.
In his own way, by turning his life into a symbol and a testimony, he is militating for a denuclearized world.
The Hangaïs, have decided to carry on farming their land. The Satos are gradually doing up their house with a view to moving back in. They are convinced that it will be possible to re-populate the area.