In the middle of a refugee camp on the border between Syria and Turkey, three pregnant Kurdish teenagers survive alone to the terrifying memories of the abuses perpetrated by ISIS amid the harsh conditions they face under the roof of the tent A157.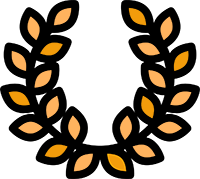 AWARDS: Best Film and Signs Award. Signes de Nuit/ Special Jury Award. Cinñema Veritére/ Best Documentary. Watch Docs/ Best Documentary award. Religion Today Film Festival/ Special Recognition. Library International Film Festival of India.
OFFICIAL SELECTIONS: DOK Leipzig/ Dhaka International Film Festival/ Movies That Matter Film Festival/ Festival Cinema Invisible/ Fajr International Film Festival/
A157, The echoes of terror from a refugee camp
Unveiling the very act of horror between perpetrator and victim in the midst of a terrifying war will undoubtedly cause a shock perception. Dwelling for several periods a refugee camp on the border between Syria and Turkey, Iranian director Behrouz Nuranipour takes the risk of invoking the painful past of three pregnant teenagers of Kurdish origin who were raped by ISIS fighters.
The presence of the camera in the swampy and cold landscape surrounding the tent A157, the new and tortuous home of Hailin and Roken, two orphan sisters of parents stolen by the war, makes their testimonies flow in an act of catharsis .
The two sisters and their friend Soolaf tell us the atrocities committed against them and their families, abuses that now have their consequences inside their wombs. The film concentrates on following the evolution of Hailin's pregnancy, the eldest of the three girls, while she tries to read her mixed feelings about the child that begot inside her against her will.
In the midst of the silence of an uncertain and bleak future, the spoken word stands as the only weapon of struggle for a dignified survival.