The story of an elderly refugee torn between the past, the insecure present and the bleak future. He struggles to decide whether to leave his family and risk returning to his distant homeland.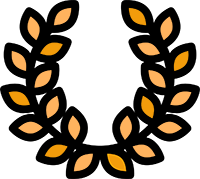 AWARDS: Best Film. Film Southasia/ FIPRESCI Award. International Federation of Film Critics/ UNHCR Award. CineMigrante Barcelona/ Special Mention. Festival Diritti Umani/ Special Jury Award. Kasseler DokFest/ Grand Prix. Moscow International Doc Fest/ Best Film. Sole Luna Doc Fest/
OFFICIAL SELECTIONS: IDFA/ Hot Docs Canada/ Cinema Verite/ One World International Human Rights Festival
A Walnut Tree. Nostalgia in a refugee camp
An elderly man living in the Jalozai refugee camp feels desperately nostalgic and longs to go home. A grandfather, poet and former teacher, he finds himself internally displaced as a result of the ongoing conflict between the Pakistani Army and the Taliban.
Life inside the camp is no life at all - it's a place where people cease to be human beings and become stories instead. This man tells his story over and over again to stay intact and pierce his numbing loss.