Through various pieces of contemporary dance, this short film illustrates the historical evolution of the treatment of mental illness in Quebec.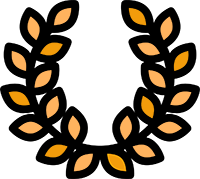 OFFICIAL SELECTIONS: RVCQ et francophone de Vancouver/ Oklahoma Dance Film Festival/ Festival International du Film d'Art/ Festival International de films de femmes de Créteil / CineDans/ Festival TransAmériques/ CIMMFest/ Female Eye Festival/ DMJ International VideoDance Festival/ San Francisco Dance Film Festival/ Ciné Danse/ Sans Souci Festival of Dance Cinema/ Au contraire Film Festival/ Rendezvous with Madness Film Festival/ Rendez-vous du Cinéma Québécois/ Bucharest International Experimental Film Festival/ FRAME: The London Dance Film Festival/ WOW Film Festival/ Muestra Internacional de Mujeres/ Festival du nouveau cinéma
A Short History Of Madness. A short film about dance and mental illness
Through the lens of modern dance, the scenes in A Brief History of Madness guide us through the history of how mental illness has been treated in Quebec from the end of the 19th Century to the present.
In evocative spaces, solitude takes on various guises, from the whiteness of mental institutions to the gaze of a woman mesmerized by a traffic light, or the depths of a teenager's bedroom. Gestural language expresses a variety of perspectives on a reality that transcends time.