Fighting for their right to freedom of movement within their own land, a group of Palestinians challenge their own cultural, political and geographical limits in their preparation to run the Palestine Marathon.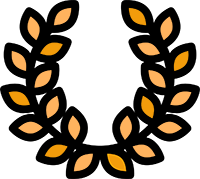 OFFICIAL SELECTIONS: Cheap Cuts Doc Fest/ River Film Festival
"A Running Occupation" Running for the right to freedom of movement in Palestine
With the graffiti of the Israeli West Bank barrier as their backdrop, a group of young Palestinians run through the streets of a divided territory with strict limitations on their personal movement.
The film uses running as a tool to highlight the lack of freedoms encountered by many Palestinians in the West Bank. As there is no single 42km route within the West Bank that can be run continuously without encountering a border or road block, the course of the Palestine Marathon loops around Bethlehem starting at the Church of the Nativity and doubling back on itself not once, but twice.
In this film we follow three Palestinian runners in their preparation for the Palestine Marathon, a day on which the city of Bethlehem becomes a space to claim the right to free movement for millions of Palestinians. The runners tell us their personal stories between breaths as they run, explaining how the act of running has not only added more meaning to their lives, but is also a non-violent way to draw attention to their struggle.
Watching A Running Occupation is a unique opportunity to approach the Israel-Palestine conflict from a human point of view. The film uses sport to remind us that, in order to be truly free, we first need enough land to move around unmolested.