A tattooed poet and painter, juggling odd jobs and emerging from a history of incarceration, embarks on a journey of self-discovery.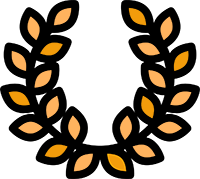 AWARDS: Honorable Mention. Cine Pobre Film Festival/ Special Jury Prize. Golden Harvest Awards/ Gold Medal Award. New Taipei City Student Film Awards
OFFICIAL SELECTION: Taiwan International Documentary Festival (TIDF)/ Taipei Film Festival/ Women Make Waves Film Festival Taiwan/ Taiwan International Queer Film Festival
A Rolling Stone - Ceaseless search for Meaning
This documentary follows the life of an enigmatic man etched with tattoos and loaded with 37 keys, each a symbol of the puzzles he's trying to solve. Known for his talent for writing and painting, he's garnered literary accolades even while serving his second prison term. On the surface, he's a jack-of-all-trades, dabbling in various jobs and moving in and out of his hometown, which he humorously claims requires an 'escape route' each time due to his poor sense of direction. Deep within, he's a seeker - for work, love, friendship, and meaning. As he constantly gets lost, the film portrays his pursuit as a metaphor for human existence, charting an engaging tale of resilience, creativity, and the never-ending quest for self-discovery.