At 81 years old, Erika and Tine are a couple out of the mold. As artists who defied East German repression, they now humorously reminisce about their inspiring lives in their small rural lair.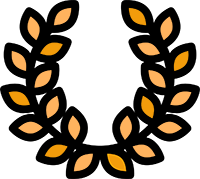 OFFICIAL SELECTIONS: Honorable Mention ver.di Prize for Solidarity, Humanity and Fairness. DOK Leipzig/ Duisburger Filmwoche/ 36 Dokfest Kassel/ Internationales Frauenfilmfestival Dortmund|Köln/ FILMZ – Festival of German Cinema
A Quien Resistance. Two artists out of the mold
Erika and Tine are 81 and have been a couple for 40 years. The two women live on a farm in Brandenburg they restored themselves and look back on eventful lives.
In the GDR they both had to fight for personal and artistic freedom and struggled daily with socialism, not to mention its actually existing contradictions.
Unlike other GDR creative artists who cracked under the rejection of their art and ideas, they both take a humorous look back today at the manifold documents of their lives, contextualising and contradicting the numerous Stasi files with their own memories, photos, paintings, sculptures and texts.
They use the conversations with the young director to take a close look at their own (GDR) past, but also the post-reunification period, the present and future.