A congress bill promises to return the lands to those affected by violence in Colombia. The filmmaker visits this ghosts towns and speaks to the victims as she wonders if this law will indeed take effect.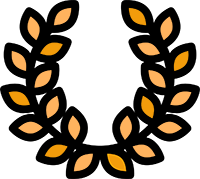 AWARDS: Jury Award. Havana Film Festival NY
OFFICIAL SELECTIONS: Cinema Du Réel/ Filmar en América Latina/ Ambulante Colombia/ Panorama de Cine Colombiano en París
A Matter Of Land. The longing for land in the Colombian conflict
From start to finish, Un asunto de tierras draws a horrendously perfect circle: the orb of a change that the Colombian Government enshrined in 2011 law without allowing its implementation.
Patricia Ayala Ruiz could well have filmed the large-scale return of lands to Colombia's victims of violence as four million rural smallholders were concerned. In this case, she would have accompanied the developments of this historic vote from afar.
Instead, she sticks to the viewpoint of a few former inhabitants of Las Palmas—a village so abandoned that the administration no longer even names it.