In just fifteen minutes, this documentary dissects the American male stereotype through the art of Aaron Ray, a drag performer from Cedar City.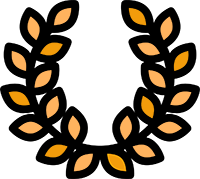 AWARDS: Prix Spira du meilleur court-métrage documentaire
OFFICIAL SELECTIONS: Balkan Can Kino/ Lift Off sessions October/ Festival Avides Tempêtes, la Parole errante/ People of Passion International Film Festival/ Short Film Breaks/ Enimation Festival/ Trinationales Filmfestival Hochschule
A Man Doing Man Things. The dissection of masculinity in America
In Cedar City, Aaron Ray questions the values and behavior of the American man.
Throughout his present and his past, we see the portrait of a drag performer in his thirties looking for the fundamentals of the modern man and the definition of the word "masculinity".