In the interiors of a remote Tibetan monastery, five-year-old Hopakuli faces the rigorous day-to-day life of this religious temple as one of the orphans being trained as novice monks.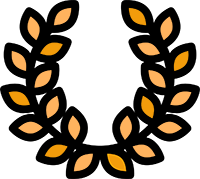 AWARDS: Viewfinders Grand Jury Prize. DOC NY/ Best Canadian Documentary. Hot Docs Canadian International Documentary Festival
OFFICIAL SELECTIONS: Asia-Pacific Film Festival/ SXSW Film Festival/ Karlovy Vary International Film Festival
A Little Wisdom. A little Tibetan monk
This feature documentary takes us to Tibet, inside a temple in Lumbini, Nepal, famous for being the birthplace of Buddha. In this monastery, Hopakuli is one of several orphaned children who live among the rigorous religious life with the aim of becoming a Buddhist monk in the future.
But Hopakuli is not a child who is overly dedicated or focused on his duties. On the contrary, he is a free soul with an indomitable imagination that he uses every day to find happiness in this religious regiment. This documentary makes us see life from his point of view, an approach that will make us believe again in the emancipating power of childhood.