Shot mostly on cell phones, this documentary chronicles the ban on the Beijing Independent Film Festival by the Chinese authorities in 2014.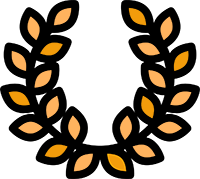 OFFICIAL SELECTIONS: Taiwan International Documentary Film Festival/ Yamagata International Film Festival
A Filmless Festival. A forbidden film festival in China
Perhaps the encounter of an independent film today is only a necessary stage in the process. People's rejection and negation of strange things is also one of the bottlenecks in the development of independent films.
In the film festival without film, the exhibition organizer and film fund founder Li Xianting talked about his experience in the lens: abstract art was once regarded as taboo in the 1980s, and later everyone accepted it slowly; After that, contemporary art became a taboo, but now it is also familiar.
Speaking of plans for the future, Qian Ying said that in the next six months, he will tour North American with these Chinese independent films. In Songzhuang, the opening of the 12th Beijing Independent Image is just around the corner.
This film is part of our program "China in focus" (by Cathayplay)