With a provocative title, this short film essay delves into the image that documents a rally of the National Democratic Party filmed with an old 8mm film to reflect on the existence of this party of Nazi origins.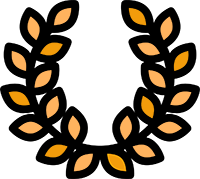 AWARDS: Jury Award. Cologne Short Film Festival/ Querdenker Award. Blicke. Filmfestival des Ruhrgebiets/ Prize NRW competition. Oberhausen International Short Film Festival
OFFICIAL SELECTIONS: IDFA/ Kasseler Dokfest/ UNDOX/ transmediale face value/ dokumentarfilmwoche/ European Media Art Festival Osnabrück/ Hamburg International Short Film Festival/ Edinburgh International Film Festival/ Ruhrtriennale/ Festival des cinémas différents et expérimentaux de Paris/ November Film Festival/ Belgrade Alternative Film/Video
A Bar On Majorca. How to film a German far-right wing political party
In a black and white image with intense film grain, we see a rally of the National Democratic Party (PND), a party accused of retaking Nazi ideas and which was recently the center of a dispute where the supreme court of justice denied its prohibition.
In addition to giving us information about the origin of the film used and the chemical process that has caused the intense granulation, a narrator that we do not see comments the images, reflecting on the existence of the NDP and its implications in the German society, while questioning about the borders of the film essay.