By observing a group of Kazakh migrants working in a remote rural village in Russia, we learn about their harsh story of sacrifice in the midst of a complex cross-cultural encounter.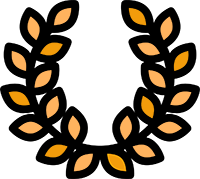 OFFICIAL SELECTIONS: International Documentary Film Festival DIDOR/ Documentary Film Festival SiberiaDOC/ Ji.hlava International Documentary Film Festival/ International Documentary Film Festival "Flahertiana"/ Kazan International Muslim Film Festival/ International Festival of Authors Documentary Cinema ArtDocFest

Guests. Migrant lives in a Russian village
To observe other people's lives, Aleksey Sukhovey resorts to an extended period of familiarization with the inhabitants of a remote rural Russian village, surrounded by a dense forest used by the local timber industry.
Kazakh migrants come here to work for little money, but the jobs are prized in order to send remittances to their families. The documentary focuses on these characters who become guests in this provincial microcosm that represents an opportunity for their lives, but will also provide them with a harsh environment to live in.