In this Experimental Documentary, siblings Alexandre and Jeanne confront their haunting past and the trials of emigration, finding solace in the rhythm of street dance.v/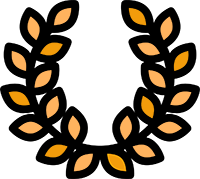 OFFICIAL SELECTION: Festival Reflets/ Festival Côté court de Pantin/ Festival Silhouett/ Festival international de film lesbien et féministe de Paris/ International Film Festival de Rotterdam/ Edinburgh International Film Festival/ Festival International du film court Persona,
West Point - Family, emigration, redemption, dance
This documentary is a riveting, intimate thriller, masterfully captured in the nostalgic medium of Super8. This narrative weaves a poignant tale of family dynamics and the trials of emigration. Set against the backdrop of Cabo da Rocha in Portugal, the westernmost point of the European continent, it serves as a metaphorical Ellis Island, a gateway to new beginnings. The story is imbued with the vibrant energy of street dancing and the haunting allure of forgotten memories. Our protagonists, Alexandre and his sister Jeanne, grapple with a haunting past crime, a profound sense of abandonment, and the golden hues of wheat fields, symbols of their rural origins. To move forward, they must confront and accept these elements, embarking on a journey of self-discovery and redemption.