In New Zealand, three people seek answers about life on earth through extraordinary experiments, such as the construction of sound landscapes, state-of-the-art underwater exploration and introspective voyages through regressive hypnosis.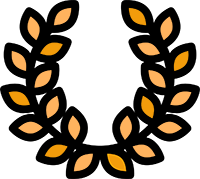 OFFICIAL SELECTIONS: New Zealand International Film Festival/ Visions du Réel/ Chicago Underground Film Festival
On An Unknown Beach, New Zealand in three incredible dimensions
On An Unknown Beach converge the activities of three very distinct explorers, while at the same time taking the role of filmmaking explorers ourselves to test the horizons of what a documentary can be.
Aboard the state-of-the-art research vessel Tangaroa, coral scientist Di Tracey surveys the Chatham Rise seabed to document the impact of deep ocean trawl fishing. Wandering through Christchurch's eerie post-quake CBD, Bruce Russell, a sound artist and founding member of seminal noise band The Dead C, philosophises on urbanisation and regeneration through improvised soundscapes.
As we watch the film common aspects appear from nowhere - ideas of esoteric healing, holistic ecology, and renaissance natural philosophy, of alchemy, community and understanding - and cross pollinates our narratives to create the fabric for an unexpected and unique film.