Faced with the government's plan to build the Great-Western Airport in the Nantes area, France, opponents of the project have come up with various forms of resistance, including taking over an entire forest to stop it.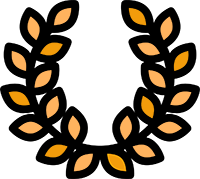 OFFICIAL SELECTIONS: Médiapart/ Cinéma sous les étoiles/ NOTRE-DAME-DES-LANDES Université populaire anarchiste du Haut Fay/ REDON Ciné Manivel/ POITIERS Festival Raisons d'Agir/ MELLIONNEC Rencontres du film documentaire/ DOUARNENEZ Festival de cinéma/ LILLE Ecollywood/ PARIS Festival Hors Pistes/ LA ROCHELLE Festival International du Film
The Last Continent. Resistance in nature
This documentary directed by Vincent Lapize with the production company A Perte de Vue was filmed over two years, from 2012 to 2014. The film documents the prolonged political experience of those opposing the Great-Western Airport project in Notre-Dame-des-Landes, near Nantes in France.
The Last Continent shows two sides of the case. It focuses on the takeover of a space, "The defended Zone", a set of more than 2000 hectares of forest. It also approaches several activists who show different ways of resisting. However, they all share the same goal: to preserve natural spaces.