This short film follows filmmaker Heilika Pikkov's grandparents. They both renew their vows as a couple in their old age, knowing that sooner rather than later life (or death) will separate them.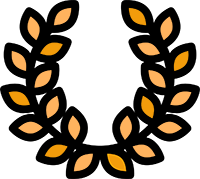 AWARDS: BEST SHORT FILM OF THE YEAR. Estonian Film and Television Awards
OFFICIAL SELECTIONS: Nordic Film Days Lübeck/ Pärnu International Documentary and Anthropology Film Festival/ Festival Internacional de Cine de Cartagena de Indias/ Galway Film Fleadh/ Baltic Film Days/ New York Baltic Film Festival

My Flesh and Blood. A story about love and loss
The grandmother and grandfather of filmmaker Heilika Pikkov renewed their wedding vows 50 years after their initial marriage in 1959.
They had learned over the years when to assert themselves, when to forgive, and when to let go.
They also knew that their time together was limited. This documentary tells the story of their love and the bond they shared as lovers and companions. A film about the filmmaker's flesh and blood.