In a journey through the images of Lebanese mass media in recent years, the contradictory portrait of a country that lives between violence and pop culture is forged.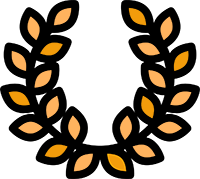 OFFICIAL SELECTIONS: Visions du Réel/ Lebanese Film festival/ Al Jazeera Film Festival
It's All In Lebanon. Small Country, big contradictions

"Certain videos serve a national cause. But is the cause about running soldiers and crying people? A cause is more about living your life" says one of the interviewees of this documentary, a phrase that summarizes the form and content of the film.

Conceived as a kind of mixed essay made of archive footage and interviews, the film resignifies images shown by the Lebanese mass media to sketch a portrait of a country full of contrasts. In this way, the screens are like a mirror of society.

Among a variety of images, in the film we see the moments before the assassination of former Lebanese Prime Minister Rafiq Hariri, an emotional propaganda video of Hezbollah or a commercial spot of the most iconic model of the country set in Ancient Rome.