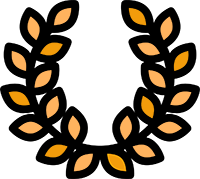 OFFICIAL SELECTIONS: Sarajevo Film Festival, Bosnia and Herzegovina/ Liburnia Film Festival/ 25 FPS Festival/ Imagine Science Film Festival/ Environmental Film Festival/ Croatian Film Days
Horizon. An ecological short film about the horizon
Tanja Deman is a visual artist working in the medium of photography, film and public art. In the last years her work is focused on the topics of natural environment and ecology.
Her work has been exhibited in a large number of exhibitions, including the 15th Venice Biennial of Architecture, National Croatian Pavilion; Kunstmuseum Bonn; Museum of Contemporary Art Zagreb; Museum of Modern and Contemporary Art.
This time, in this short film Deman takes a contemplative approach to the seascape to reflect on climate change and the symbolism of the horizon over the sea to question its permanence in the future.