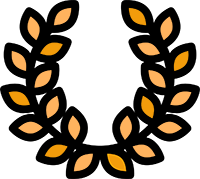 OFFICIAL SELECTIONS: Dok Leipzig/ Short Films by Persian Female Filmmakers". Parasol unit foundation for contemporary art/ Achtung berlin, short film competition "Made in Berlin-Brandenburg"
Happiness. An ephemeral taste
A woman dancing. A carousel. A flower. The seemingly unconnected images appear before our eyes as Amir's voice dissects the concept of what happiness is.
All of this is actually a letter constructed in free prose that Amir addresses to his loved ones to wish them a happy new year.
The moment is propitious. Something dies so that something else can be born. As, according to Amir, the moment of happiness always dies. A short, ephemeral space, that we can only savor when it is very close to us.