Two sisters talk over the internet after the recent death of their father. As one of them remains in Brasil and the other lives in the United Kingdom, the Atlantic Ocean stands as the common space of this shared grieving process.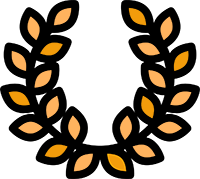 OFFICIAL SELECTIONS: Visions du Réel/ Olhar de Cinema/ Curta Cinema Rio de Janeiro/ Vitória Cine Vídeo/ Entretodos/ Mostra Curta Audiovisual/ Pirenópolis/ Festival Etnográfico de Recife
Atlantic, Two sisters separated by an ocean
Two sisters talk to each other on the internet: Fernanda remains in Brazil where she stayed to accompanied their father until his death, while Mariana, emigrated to the United Kingdom, suffers from not having been there.
The directors are modestly filming this work of mourning shared in Dorsal, a term for the long-distance telecommunications network and the ocean, an ambiguous expanse that separates and repairs just as much.