This observational documentary captures the conversations, confidences and emotionally charged moments of migrants in callshops of Istanbul.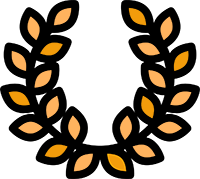 AWARDS: Grand Prix 2M, Human Rights Price. FIDADOC/ Best International Documentary Film. Duhok Film Festival/ Best Film. Golden Tree Frankfurt/ Prize Montreal. Cinéma de Communications et Sociéte

OFFICIAL SELECTIONS: Rencontres internationales du film documentaire/ Hot Docs/ Fidadoc/Cinéma sous les étoiles/ Documentarist Istanbul/ IFFR WHITE NIGHT/ Redeyef Documentary Film Festival/ Duhok International Film Festival/ Festival du film de Saint-Séverin/ Les journées cinématographiques de Carthages/ Dok Leipzig/ Jihlava International Documentary Film Festival/ Festival du film arabe et méditerranéen de la Catalogne/ Mostra Arabe de Barcelona/ TRT Awards Istanbul/ Tupish Turkish Cologne/ Rendez-vous du Cinéma Québécois
Callshop Istanbul. A safe place to call home

Istanbul, a metropolis at the crossroads of Europe and Asia, has always been a way station for the merchants and travellers of the world. Today, for migrants from Africa and the Middle East, it is a gateway to the promised land of Europe.

Syrian and Iraqi refugees, cosmopolitan youth seeking a better future, disillusioned Arab Spring supporters and undocumented migrants from Black Africa all congregate in cramped hives of activity: the city's callshops.

Found on every street corner, these businesses provide a vital link to the migrants' home countries.