Filmmaker Inna Denisova visits her Russian hometown and delivers a kaleidoscopic portrait of Russia after the annexation of Crimea. Tension, flags, the military and a polarized civilization.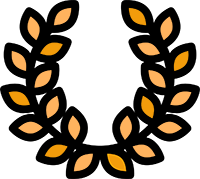 OFFICIAL SELECTIONS: DOK Leipzig/ DOCS Against Gravity/ ART DOC FEST/ Film Festival Cottbus/ One World Film Festival
Back Home. When Crimea is "Ours"
Some stay, many leave. Feelings are mixed, in certain quarters euphoria reigns, elsewhere a sence of regret remains. Life has changed, since Russia annexed Crimea, but how exactly? Simferopol-born Inna Denisova on a personal return to her native city in search of answers.
"Back Home" proclaim the posters and graffiti: a journalist takes up the gauntlet and returns home to fair-ground attractions and a sea of white, blue and red flags ("Crimea is Ours!"), obediently jubilant tourists and wary locals, the trail against filmmaker Oleg Sentsov and a militarized anti-Maidan performance. First-hand testimony of a deeply divided society.