Despite being HIV positive, human rights activist Ortwin Passon is preparing a thesis to defend the right of people like him to have unprotected sex. This is his story.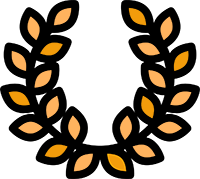 AWARDS: Honorary mention. DOK Leipzig – German Comepetition for Feature documentary films
OFFICIAL SELECTIONS: Porn Film Festival Vienna/ Outview Film Festival Athens/ Festival International du Documentaire Emergent Paris/ Mic Genero Mexico/ Taiwan Queer IFF
After The Future. The dilemma of sex and being HIV positive
Ortwin Passon, who is HIV positive, suffered the death of his boyfriend from the same disease. Despite this, Passon, a human rights activist and regular volunteer at Germany's Federal Agency for Technical Relief, fights for the right of all HIV-positive people to have unprotected sex.
The film, directed by André Krummel, follows Passon in his day-to-day life, highlighting different aspects of his life. Just as we see him working on his doctoral thesis where he tries to argue his political position, we also accompany him to bareback sex parties as a way of exercising the freedom he preaches.