No, it is not a streaming problem. This experimental short film takes us on a highly sensory, pixelated train journey that invokes the digital plasticity of our time.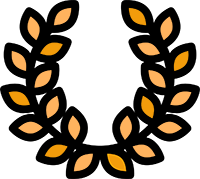 AWARDS: Grand Price. Festival Coté Court
OFFICIAL SELECTIONS: Rotterdam International Film Festival/ Tribeca Film Festival/ Désert Numérique de Saint Nazairele Désert/ Média 10-10/ Accès Culture Électronique/ ECM Cyberbase/ Festival des Cinémas Différents et Expérimentaux/ Soirée Brefau MK2 Quai-de-Seine/ Traverse Vidéo/ Vidéo Formes/ Inconnu Festival/ Backup Festival/ Journées du film surl'environnement/ Unlike Screenings à la Unlike Gallery/ Musicvideoart #6/ Images contre Nature/ IDSFFK Kerala/ Videoholica/ Open Cinema Saint Pétersbourg/ Serial Box Projects : 4 month long exhibition in a galery in Columbia/ Down the Rabbit Hole Sydney/ Split Film Festival Croatia/ AniFest Rozafa/ Pixilerations/ WNDX Festival/ LINOLEUM/ Cinémathèque Francaise/ Jihlava Film Festival/ Sounding Images - RECAT/SCREAM Festival/ "Passaggi d'Autore: intrecci mediterranei "/ Exposition Images numériques/ Somnio Film Festival, Alkmaar/ Foto fever Brussels ArtFair/ Festival Imagem-Contato/ Mostra SESC De Artes/ Cinematheque du TIFF/ SAMCA Sofia Arsenal - Museum For Contemporary Art/ Stereolux à La Fa brique/ Madeira Film Festival/ Angelholm International Video Art Festival/ Videoholica Spe cial Selection on Visual Container Tv/ ANEMIC Festival & Videoholica Festival
After The Fire. Pixels on a train ride
A few miles from Ajaccio, Corsica, burnt land is buckling under the weight of its colors.
The ground is falling apart, realeasing pictural energies that take over the sky.
I'm staring at the vanishing skyline. And the train keeps on rolling...