Through a direct cinema style and taking the point of view of a faithful follower of his campaign, this documentary follows the incredible rise of Bernie Sanders during the 2016 Democratic Party primaries, in his race against Hillary Clinton.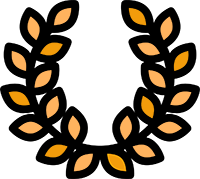 OFFICIAL SELECTIONS: Locarno International Film Festival/ Karlovy Vary International Film Festival/ Visions du Réel/ Solothurner Filmtage
A Campaign of Their Own. The legacy of the Bernie Sanders campaign in America
Bernie Sanders, the veteran senator from Vermont, one of the smallest states in the United States, starred in 2016 one of the most remembered campaigns in recent history when he faced Hillary Clinton to decide who would be the Democratic candidate to fight with Donal Trump the presidency of the most powerful country in the world.
Told from the point of view of Jonathan Katz, a faithful follower of Sanders, this documentary uses the direct cinema style to document the campaign of this former civil rights activist that, despite his early disadvantage, ended up fighting with Clinton the Democratic nomination for the presidential elections.
The film goes further after the defeat of Sanders, and follows Katz's efforts to question the US electoral system while reflecting on the legacy of this "political revolution".