Over a seemingly timeless night, two men navigate the delicate terrains of first love, memories, and vulnerability. Their candid conversation blurs lines between love and solitude in this experimental narrative.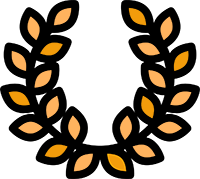 OFFICIAL SELECTION: Seattle Latino Film Festival/ Omovies International Film Festival/ Buenos Aires International Film Festival/ Festival de Cine Corto de Popayán
7 Nights Sonnet - Intimacy, Solitude, Vulnerability
During an evocative night, two men delve deep into a conversation that transcends time. They reminisce about their first loves, share intimate childhood memories, discuss mundane details of life, and confront their most profound fears. As they speak, the fragility of their intimacy is laid bare, with their words occasionally clashing, revealing the inherent contradictions in human connections. Through an avant-garde visual and storytelling approach, this short film intricately dissects the multi-layered facets of human relationships, spotlighting the perennial tug-of-war between the yearning for connection and the isolation of solitude.