Tiina and Ülo live among various colorful objects accumulated throughout their life. This film tells the story of a deep emotional attachment to objets and the challenges that come with letting go of them.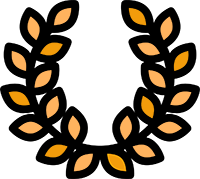 OFFICIAL SELECTIONS: 60th Nordic Film Days Lübeck/ Pärnu International Documentary and Anthropology Film Festival/ Festival Internacional de Cine de Cartagena de Indias/ Galway Film Fleadh/ Baltic Film Days/ New York Baltic Film Festival
40 Years Later. The objects to which we cling throughout our lives
The film follows Moonika Siimets's parents, Tiina and Ülo, who have accumulated a large number of possessions over the years that have filled their home to the point where there is little room left to live comfortably.
These possessions, such as piles of clothes, newspapers, and dishes, block access to essential areas of the home, like the dinner table and bed. The film explores the theme of attachment to material possessions and the difficulties that arise when it becomes hard to let go of them.