A compelling exploration of African resilience, tradition, and pride set against the vivid tableau of the Omo Valley, the urban Congo, and the thrilling wrestling rings of Kinshasa.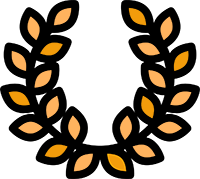 OFFICIAL SELECTIONS: DOK. Fest/ Salem Film Fest/ IFF Prague Febiofest
35 Cows and a Kalashnikov - Resilience, Tradition, Dignity, Fusion
In this journey, we traverse the continent of Africa, from the hidden pockets of Ethiopia's Omo Valley to the vibrant streets of Brazzaville in the Republic of the Congo, and into the pulsating heart of Kinshasa. The film opens with the Surma, a tribe of Ethiopian cattle farmers and warriors. Renowned for their artistic prowess in body painting, they uphold traditions in the face of ongoing changes. They speak candidly of their lives, gracefully navigating the fine line between heritage and modernity, even as the echoes of war loom from over the South Sudan mountains.
As the scene transitions, we are transported to Brazzaville, where a band of extraordinary men, the 'sapeurs,' counter poverty with vibrant elegance. Representing various social backgrounds, these men radiate dignity through their elaborate suits and meticulously matched accessories. They are the embodiment of style, pride, and resilience in the face of adversity.
On the other side of the Congo River in Kinshasa, we delve into a world of passion and power - the realm of wrestling. Among the contenders, we encounter Texas, an albino wrestler, and Zena, a female wrestler, who are preparing for a monumental contest. Their stories illuminate an eclectic fusion of tradition, religion, and modern African society.
Enriched by powerful narratives, exquisite imagery, and emotive music, "35 Cows and a Kalashnikov" is a poetic and profound depiction of African pride, unmasking the multifaceted spirit of this vibrant continent.