An old woman from Mong Htet, in northern Shan State in Myanmar, looks back on a life marked by privation and loss. Her memories are interwoven with images that touch on this conflicted state's past, present and future.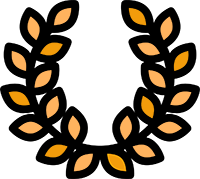 AWARDS: Winner of Nail Bank Award For Best Student Film. Film South Asia/
OFFICIAL SELECTIONS: DOK Leipzig International Documentary Film Festival/ Wathann Film Fest/ DOK Leipzig International Documentary Film Festival/ Busan International Short Film Festival/ Innsbruck International Film Festival/ FESTEF, Festival for Ethnographic Film/ Lancang-Mekong Anthropology Documentary Forum
32 Souls. A poetic documentary about the persistence of memory
In the director's own words this film "is like time travel. In 32 Souls, I wanted to recall past wars and imagine souls gazing on the present; I also wanted to journey into the future via the prayer at the end. 32 Souls is partly a portrait of my grandmother's cousin and partly a poetic contemplation of a society in ruins as a result of war, environmental damage and the gradual erosion of belief systems"
The film is "A quietly poetic and evocative work about the rhythms of daily life, mortality and the persistence of memory."