In this documentary made only with footage filmed by activist filmmakers with hidden cameras in West Sahara, we witness the struggle of the Saharawi people to free themselves from the occupation of the Kingdom of Morocco.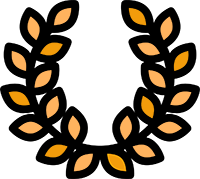 AWARDS: Best International Short Documentary. Slemani International Film Festival/ Best Documentary Short Film. Medellin Int'l Short Film Festival/ Best Documentary. Medellin Int'l Film Festival Fesmedallo/
OFFICIAL SELECTIONS: Dok Leipzig/ alles Human Rights Film Festival/ This Human World/ Festival Int'll Du Cinéma D'Alger/ Goteborg Film Festival/ Tempo Documentary Film Festival/ BBC Arabic Film Festival/ Censurados Film Festival/ San Sebastian Human Rights Film Festival/ Addis Intl Film Festival/ Int'l Human Rights Film Festival/ Festival Signs Of The Nights/ Instanbul Documentary Days/ Doc-Ket/ Human Rights International Film Festival El Séptimo Ojo es Tuyo/ Festival de Cine de los Derechos Humanos de Valparaiso/ Filminitiativ Koln/ Artifarti International Art and Human Rights Festival/ Internacional de Cortometrajes de Medellin/ Man Rights and Action!/ Barcelona Human Rights Film Festival/ Red Carpet Human Rights Film Festival/ Blue Danube Film Festival/ Cinema and Human Rights/ Laceno D'Oro Film Festival/ Festival Internacional de Cortometrajes Pilas en Corto/ Festival Internacional Cinema e Transcendencia/ Silk Road International Film Festival/ Queens Worldd Film Festival/ World Film Festival/ Athens International Film and Video Festival/ Wales International Film Festival
3 Stolen Cameras. The invisible struggle of the Saharawi people
The members of video activist group Equipe Media fight to keep their cameras. They use them to document the Moroccan kingdoms' violations of human rights in Africa's last colony.
No journalists are allowed to enter occupied Western Sahara. The only images that find their way out of the territory are the ones Equipe Media manages to film in secret, hiding on roof tops and risking severe consequences.
They film peaceful demonstrations being attacked by police and military, and injuries and stories from victims of police brutality. This is a story about breaking an absolute censorship with unique footage from an area where the Moroccan authorities have managed to implement a near total media blockade.