As usual, here at Guidedoc we are quite curious for what the Cannes Film Festival has to offer every year, and this 2019 is a great year for documentary cinephiles. Here we present the most attractive documentaries that will be screening in the cinemas of La Croisset these two weeks.
In case you didn't know, Guidedoc is a global curated documentary streaming platform. You can watch the world's best award-winning docs from around the world online. We have new movies every day.

Maradona of Asif Kapadia

British director Asif Kapadia delighted the world with the bold portrays of Formula 1 driver Ayrton Senna and singer Amy Whinehouse. Now with "Diego Maradona" Kapadia ventures again in the archive documentary but with a living protagonist for the first time: the acclaimed Argentine football player Diego Maradona. Jus like the rest of the documentaries on this list, Kapadia's film will be shown out of competition, in the "Special Screenings" section of the festival.

5B by Dan Krauss

Two-time Oscar nominee Dan Krauss brings to Cannes this documentary that tells the story of the ward 5B of the San Francisco General Hospital, the first in the world created especially to treat patients with AIDS in 1983.

La Cordillera de los Sueños by Patricio Guzman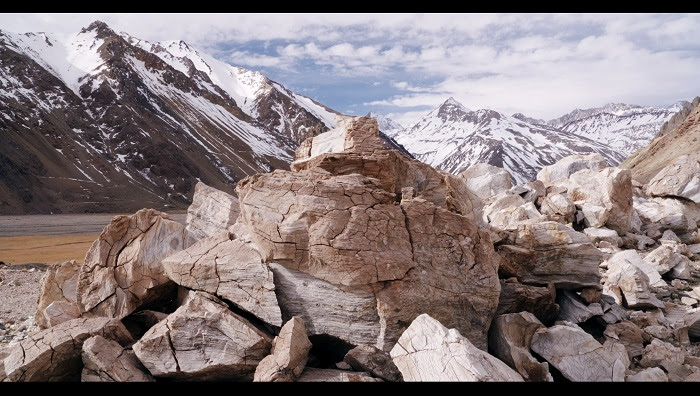 Labelled as "a visual poem" by Thierry Frémaux, the director of the Cannes Film Festival, in this documentary the experienced Chilean filmmaker patricio Guzmán closes a trilogy where he continues to unearth the past of his country through geographical metaphors. This time Guzman travels throughout the Andes mountain range in Chile, discovering keys to the history of the South American country.

Let it Be Law by Juan Solanas

Keeping Cannes's spirit of highlithing feature films that address urgent social issues in the "Special Screenings" section, the Cannes festival picked this Argentine film that documents the attempt of social movements to legalize abortion in the country. The film will be shown only a few days before the bill is again presented to the Chamber of Deputies of Argentina for the eighth time in a row.

Ice On Fire by Leila Conners

Leonardo Di Caprio presents in this documentary the current state of the effects of climate change on our planet. Impressive images of the melting and natural imbalances provoked by this phenomenon make up this film that poses the following question: "Is everything over or do we have a chance to move on?".

For Sama of Waad al-Kateab and Edward Watts

In this documentary premiered at the Hot Docs Canada Film Festival in April, Waad al-Kateab is a Syrian woman who films a video letter to her daughter to let her know the reality of Aleppo, the center of the hurricane of the war in Syria.

Watch more award-winning documentaries now on Guidedoc